Kroger Community Rewards Program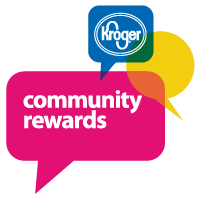 Fundraisers are an important part of meeting needs at Victory Baptist Academy, and they usually require a lot of work for everyone involved. It is nice to be able to be involved in raising funds simply by going grocery shopping. If you shop at Kroger and use a Kroger card, you can help us raise money for the school and its athletic department. All you need to do is register your Kroger card with the Victory Baptist Academy account. This is not limited to school parents. Please encourage other family and friends to join as well.
1. Go to krogercommunityrewards.com, and log on to your account.
2. If you have not previously registered your card, click the "Create an Account" tab and follow the prompts.
3. Once you have completed your account, register your Kroger Card.
4. Enroll in the Community Rewards Program. This will require your name
and address.
5. The school's account number is 93621