Chick-fil-a on Wednesdays starts next week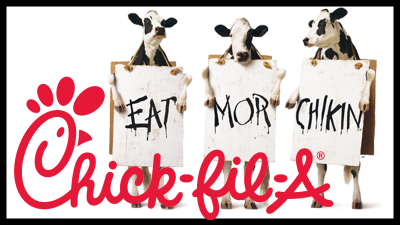 We will begin our Chick-fil-a on Wednesdays this coming Wednesday, September 7. The ordering process on SchoolWorx remains the same as last year. Once logged in to your SchoolWorx account, click on the Lunch tab at the top of the page. This will bring up a calendar. Navigate to the week you wish to order for, and select the item you wish to purchase and click submit. Chick-fil-a will show up on the calendar on Tuesday in order to have all the orders placed in time for serving on Wednesday. Orders must be placed by the end of school on Tuesdays in order for it to be submitted. If the submit button under the item selection is not visible you have missed the deadline for ordering for that week. You can repeat this process for as many weeks into the future as you choose. Please note that if you have more than one student you will need to click on the child's name showing at the top right of the screen and toggle between your children to place orders for each one.
There is a change concerning how payment is received. Since we cannot accept payments through SchoolWorx anymore, we ask that once your Chick-fil-a orders have been invoiced to your account please send the payment by cash or check to the VBA office. The amount owed will be invoiced to your statement at the end of each month. You will still be able to view your statement on the SchoolWorx website as before. This will help the Jr/Sr class get the most money for their trip to Washington, D.C. in May.
Thank you for your support! We look forward to another great year!